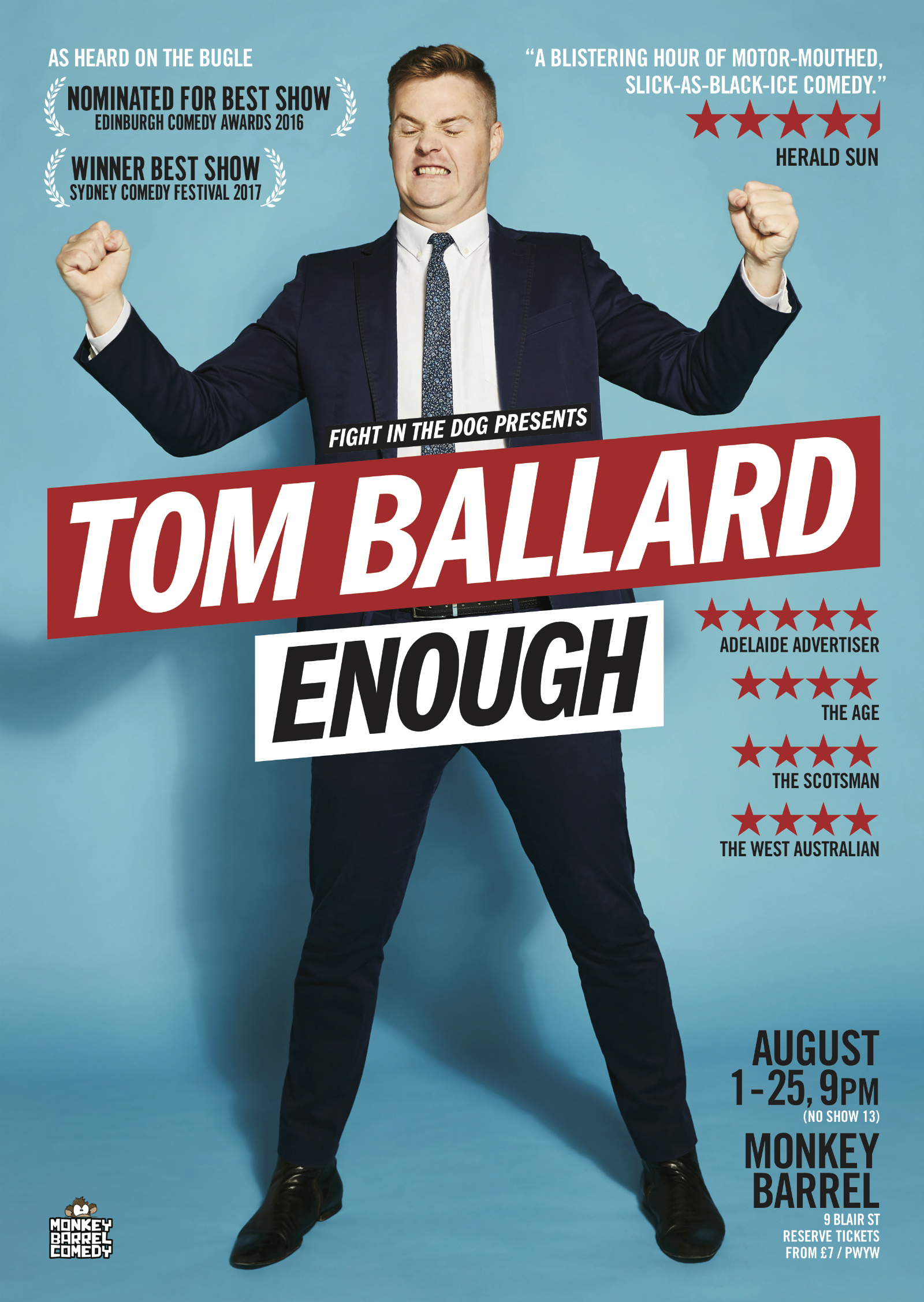 I figure you British people might need a laugh right now what with everything going on so I'm coming to you with my funny show ENOUGH.
Firstly at the Edinburgh Fringe Festival, every night at 9PM at the Monkey Barrel.
Then I'm coming to London's Soho Theatre for 6 nights in September.